I am so excited to share that we've begun work on a new location here in Lynchburg Virginia to better serve our wonderful customers!
That's right, we are getting ready to move. The new location is easy to find and just a hair under 1 mile away. You'll find us open and celebrating our 1 year shop anniversary (of ownership by Amy and Eric Johnson) at 2414 Wards Road. This is somewhat across the street from Kmart and on the south side of PAWS (Pet and Aquatic Warehouse).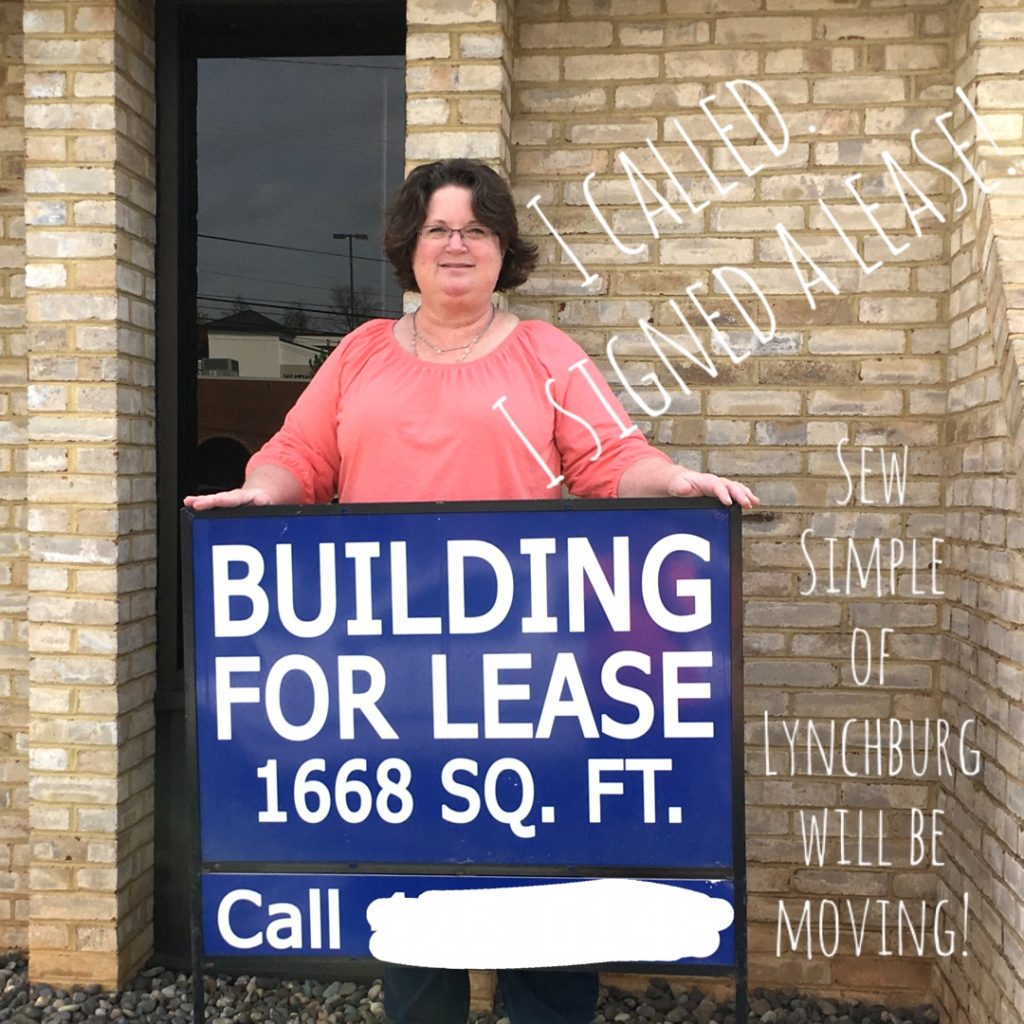 During most of May, all will continue as normal at Sew Simple in the current location at 4900 Fort Ave. Customers will see two small disruptions in our services, beginning with temporarily not taking in any machines for service work after the 15th. We do not want to be responsible for moving customers' machines. Beginning May 25, we will be unavailable as we make our final move of machines, fixtures, fabric and all our Sew Simple goodness to the new location at 2414 Wards Road.
We will open on June 1 at the new location for all services, including machine service and repair, as well as scissor sharpening.
The new location will give us some much needed space for our classes, customer bathroom, a repair and service center that is off of the sales floor, and more room to better serve our customers. It will also be easier to find and have better parking.
We are planning some special activities to accompany our move and will let you know more soon. To stay up to date on all of our adventures, events, new products, and more, make sure to sign up for our email newsletter. You can find a sign up widget on the home page.