It's always exciting as we get closer to the holiday season. This typically starts before Halloween as machines are dusted off and fired up to make a costume for a child. Sometimes this results in a trip to Sew Simple for machine service as some machines aren't quite up to the creative vision of the costume designer, who sometimes isn't the person doing the sewing. I always get tickled when Eric comes out of his workroom and he sparkles! Odds are the machine he was working on had been used with sequins or glittered material.
New sewists contact us, eager to learn to sew or replace their starter machine. More experienced sewists and quilters decide that it might be time to upgrade as they learn new techniques, and sometimes (and always a particular favorite of mine) someone comes in to get a machine that is easier to operate with electronic functions that help those who are having trouble seeing or manipulating their hands or feet. Whatever the reason, matching up the right machine to the right user makes me happy!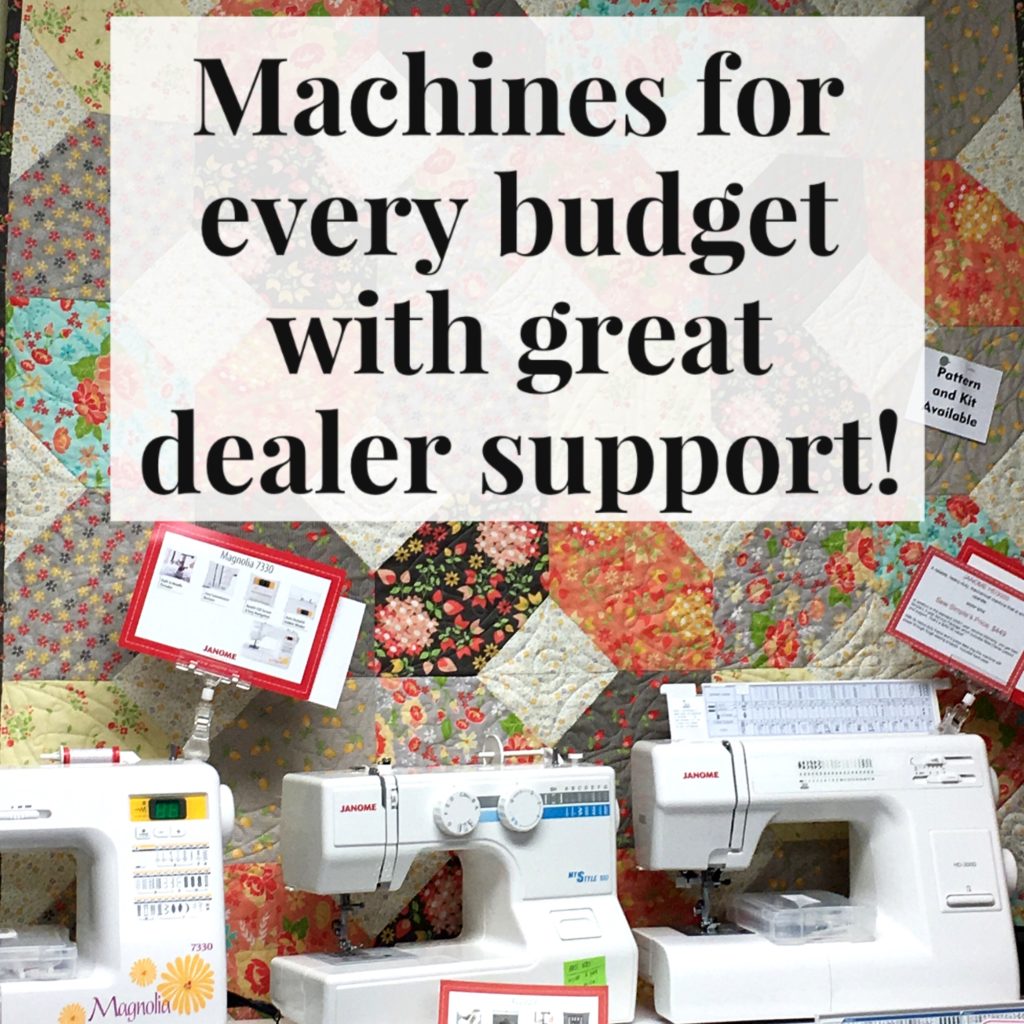 Of course this is the time of year that Janome rolls out new models and we typically have great deals on floor models as they are replaced with newer models. Things get a little crowded until those models go home with a happy owner. We currently have three floor models available at great prices. Come and see!

We now offer financing to approved applicants to help spread out the cost of a new machine too!
Come visit us on Black Friday and Small Business Saturday (Nov. 23-24th) for extra special deals that won't last long!
Unlike online sites, all our machines come with great dealer support including one on one new owner's lessons.