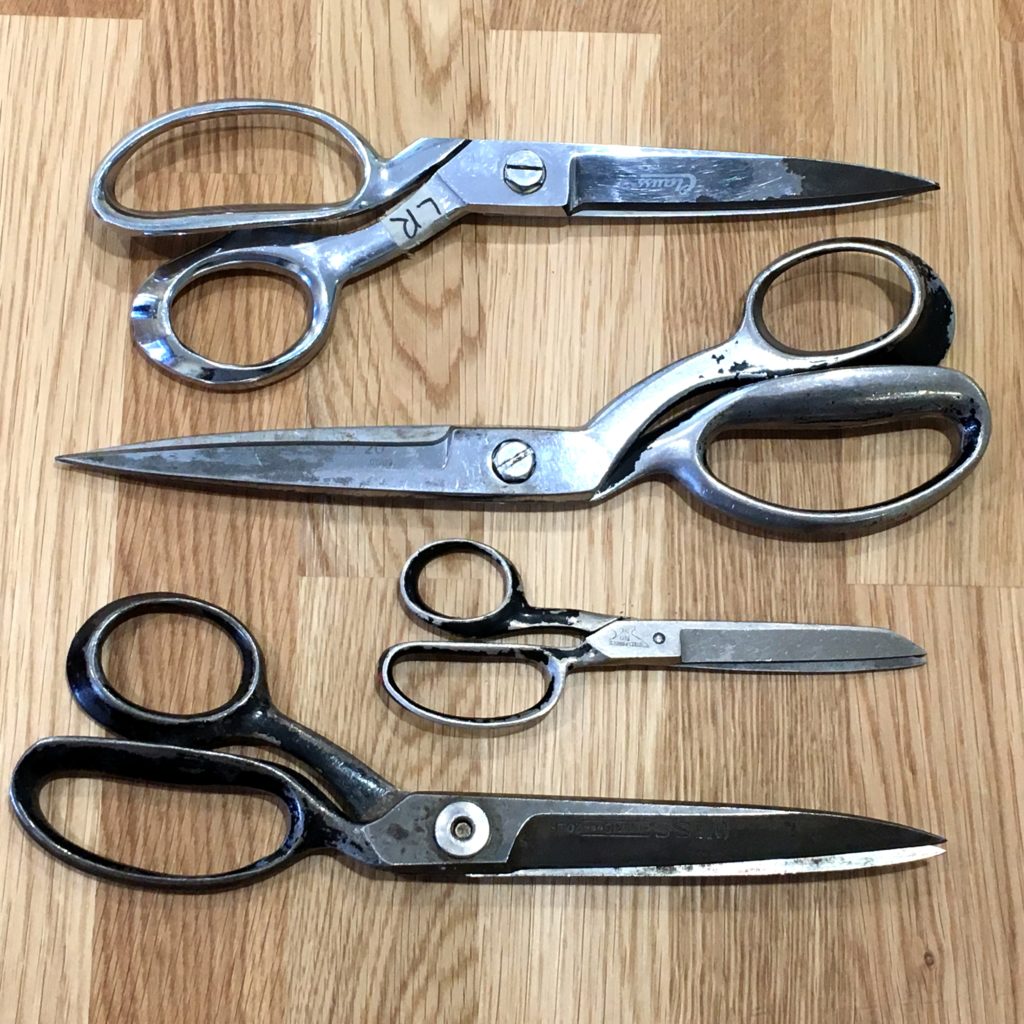 Cutting with scissors shouldn't make your hand cramp or leave your fabric frayed and mangled.
Bring your scissors to us for expert sharpening!
If your scissor blades are joined by a screw (as opposed to a rivet) they are a good candidate for sharpening. We sharpen them in the shop with a short turn around time, usually within 24 hours. 
We can do pinking and hair shears too.