I am so excited to announce here that Sew Simple of Lynchburg now has fabric. This will help us support our classes better and help our customers with their creative endeavors. Prints by Corey Yoder and Bonnie and Camille, cross-weave cottons, and even some "Grunge" which makes a fabulous background. We've got high quality basic solids as well.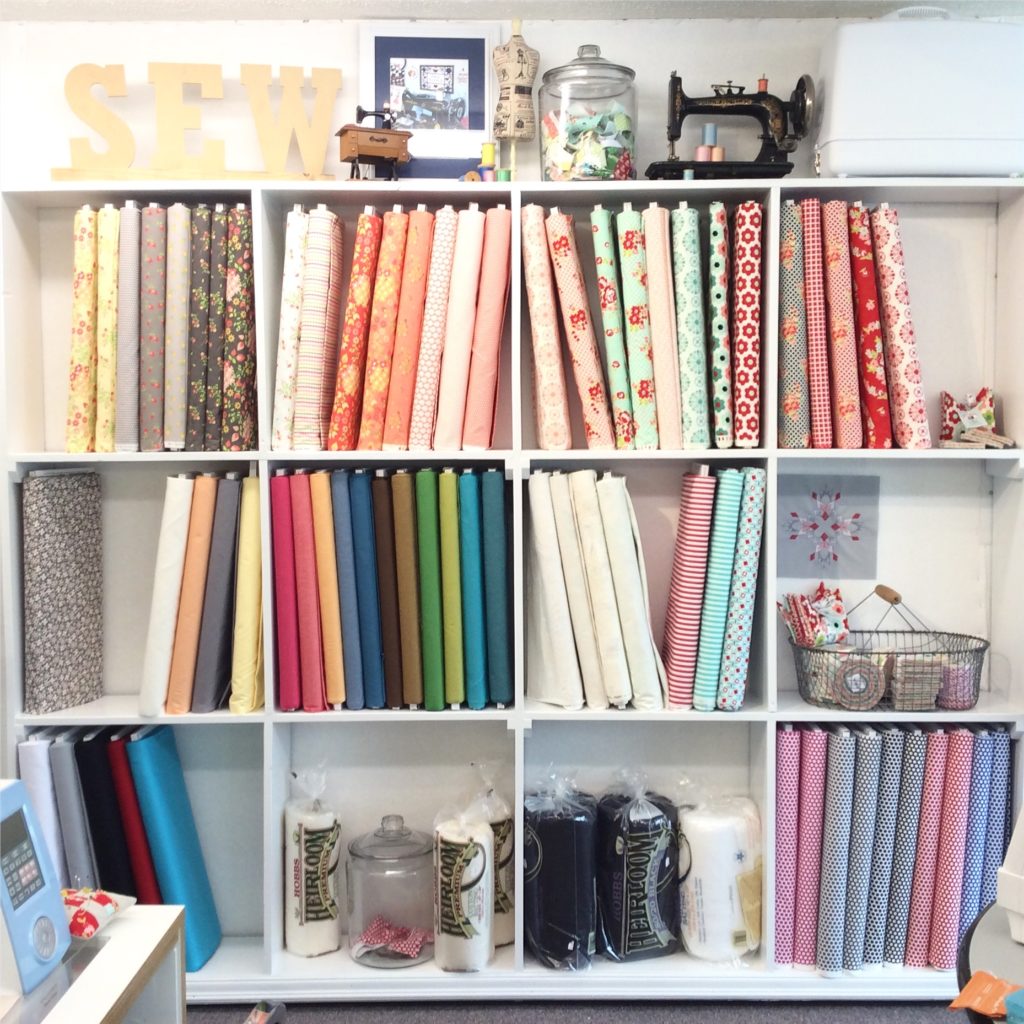 It's a small selection, but it plays nicely together. As it sells, we'll add to it. I've got even more on order for January and February delivery which will coordinate with these prints. I can hardly decide which fabrics to pull first for a sample!
Come take a look and feel the quality.