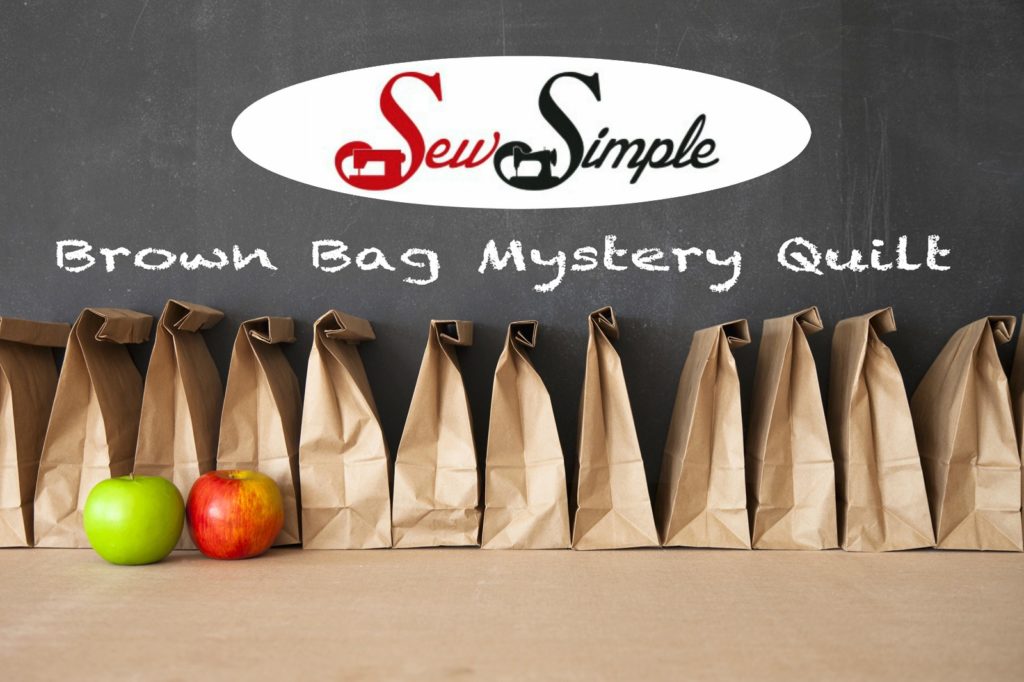 Sew Simple is so excited to be one of 35 shops across the country doing the Brown Bag Mystery Quilt! Designed by Karen Montgomery, of The Quilt Company in western Pennsylvania, this project will keep you guessing as you make it, but won't leave you scratching your head when you're done. Since you buy a curated collection of fabric in the 'brown bag' your choices will work together. We even have a strip of fabric tied to the bag's handle to give you a hint to the colors inside.
How does it work? Purchase a bag and inside you'll find 5 cuts of fabric, totaling 5 yards. There are professionally done, color illustrated cutting instructions inside the bag too. The first of 6 clues comes out March 17th and every two weeks after that. The final and 6th clue gives you the final assembly instructions to create a quilt top measuring 45″ by 62″ add borders if you wish (fabric not included) and reveal your quilt!
There's even a Facebook group to join if you desire to share your fabrics and progress with other quilters. We just need the email address that you use with Facebook to add you to the group.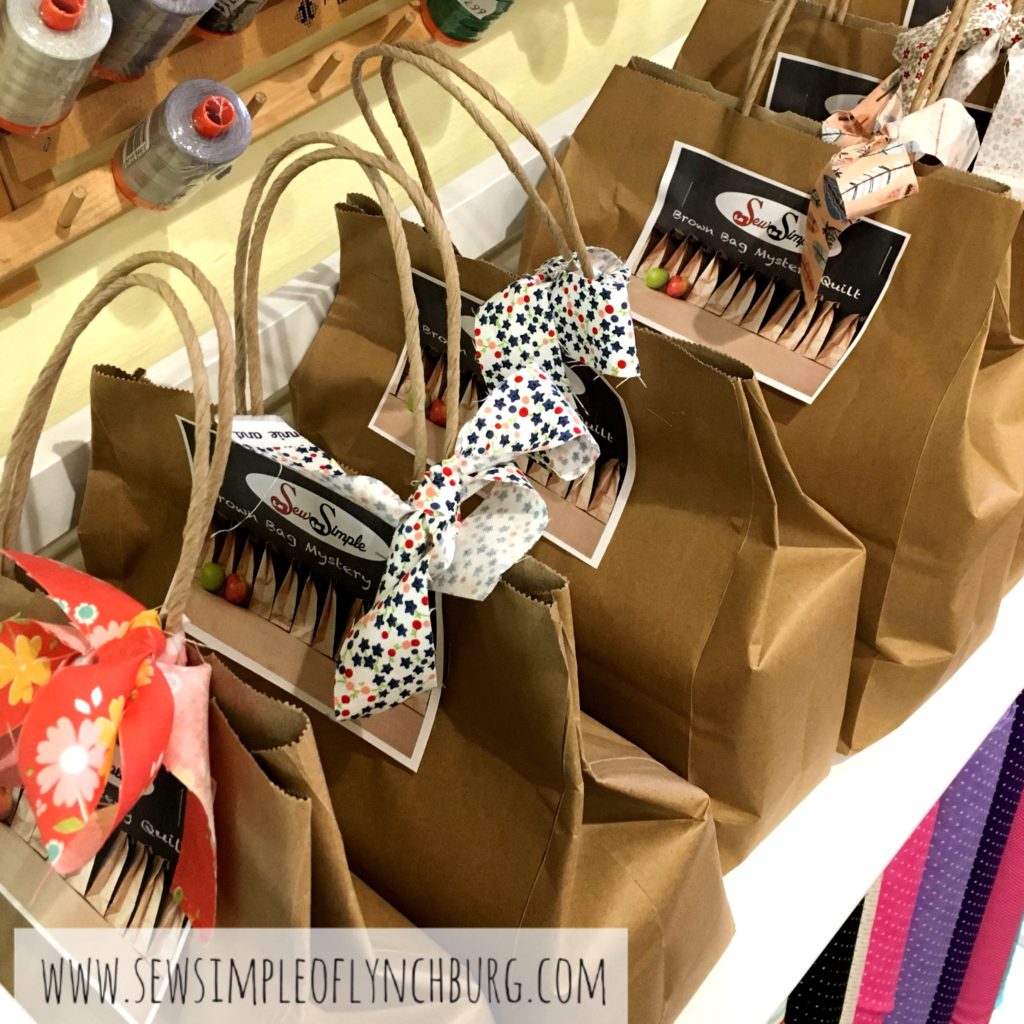 Live too far away to pick up your clues easily every two weeks? For $5 we will mail them to you! Yes, that's in an envelope and with a stamp, the old fashioned way. Speaking of far away, we even have mystery bags for sale in our online shop. See Amy's Quilting Adventures listing for Brown Bag Mystery Quilt to order your own.